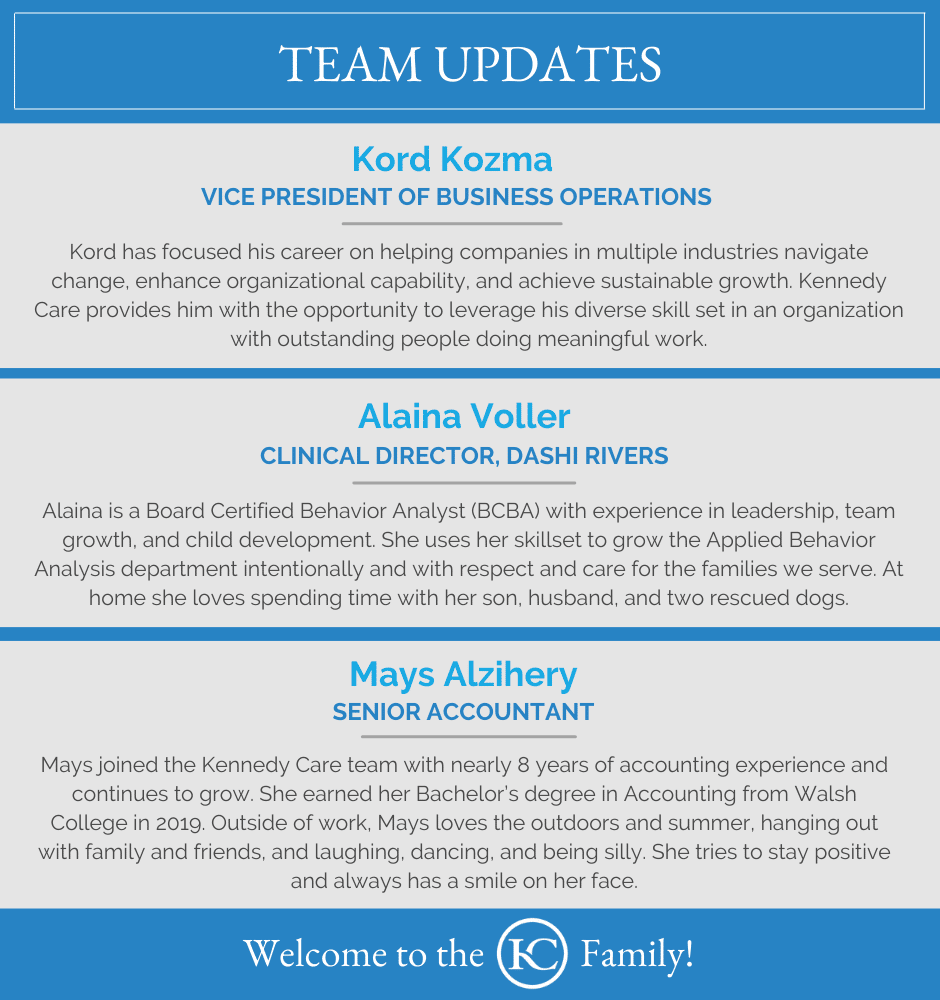 ---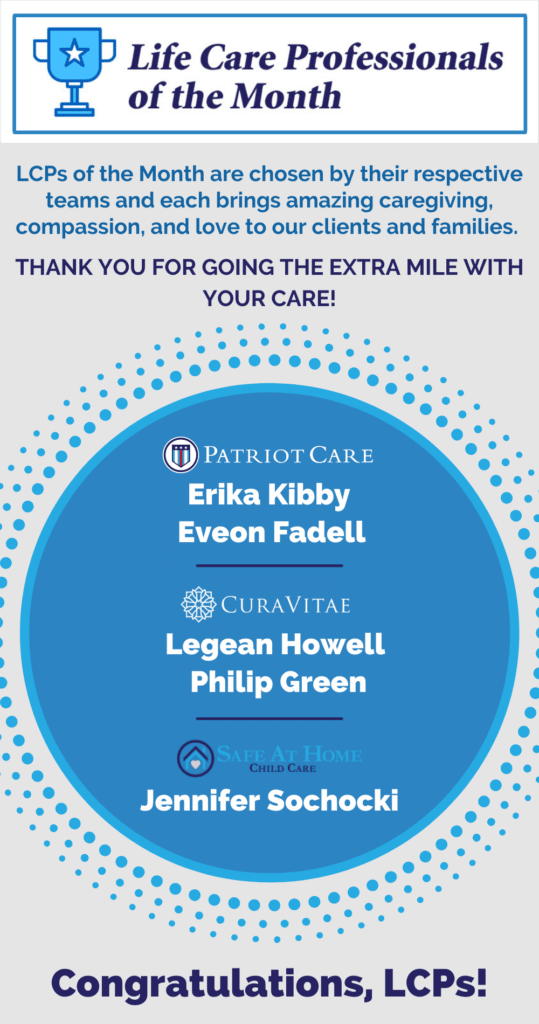 ---
Introducing: KC Stories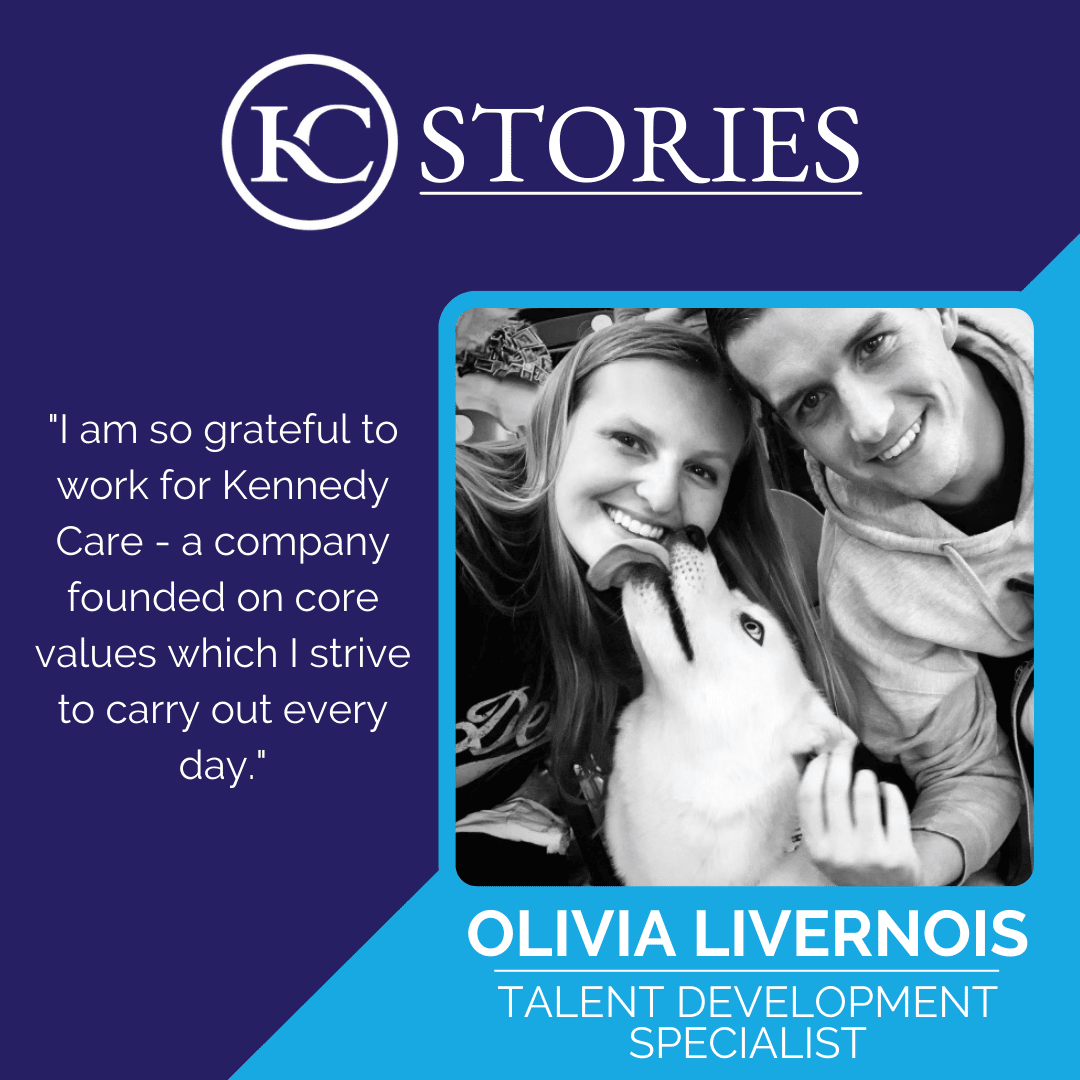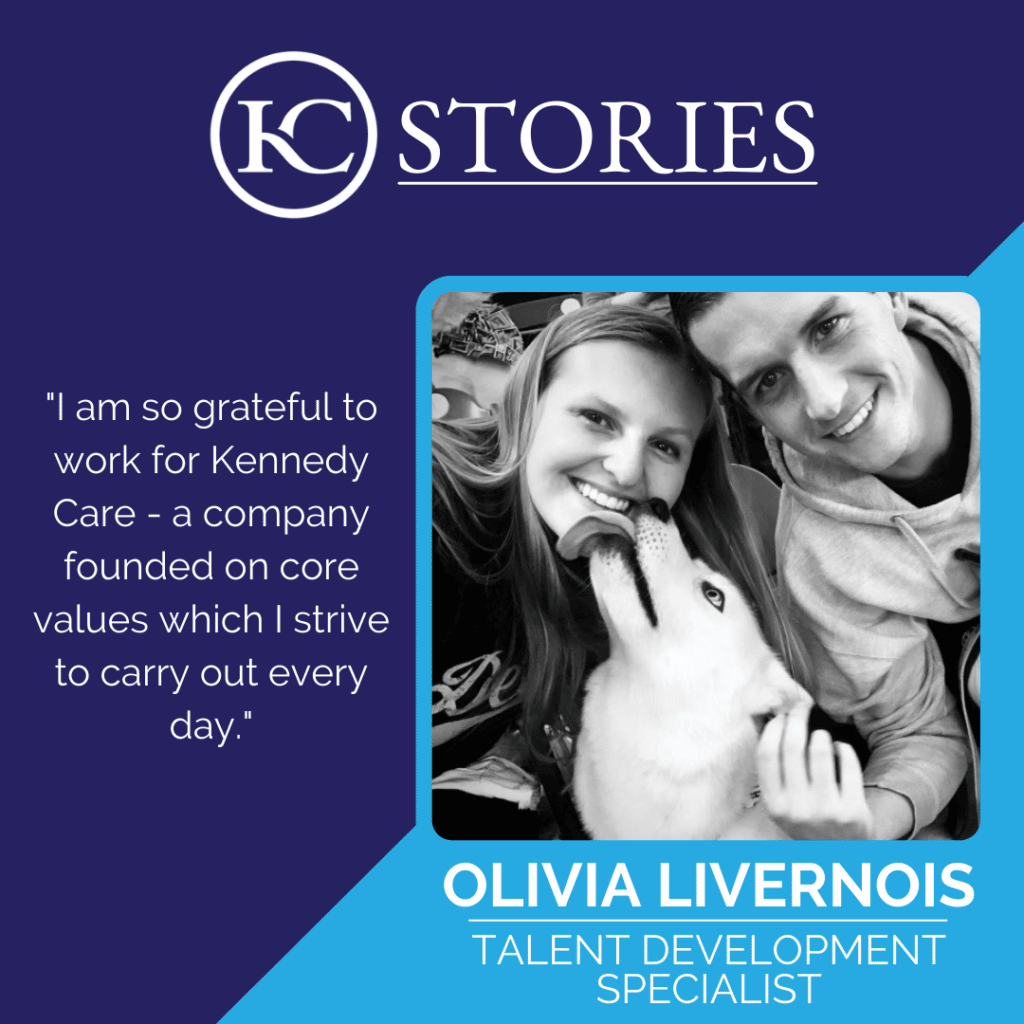 To get to know our employees better, while giving them the attention and honor they deserve, we have started creating KC Stories!
These stories enable our employees to tell their "story" through meaningful pictures, and the stories are then posted on our company blog and social media sites.
View our recent stories on the KC Blog below.
---
Patriot Care Updates
Mike Vliet will be joining the PC Team as of Monday, August 15th. His title will be Senior Administrative Coordinator.
Welcome to the PC team, Mike!
---

---
Kennedy Care Diversity, Equity and Inclusion
August is National Wellness Month! This annual celebration focuses on self-care, managing stress, and promoting healthy routines. These changes don't always have to be large-scale, and even small adjustments like drinking more water or having healthy sleep habits can impact your health in positive ways!
This month, we ask that you join Kennedy Care in putting yourself first and focusing on your personal wellness. Interact with the links below to find some fun, easy ways to do so!
Healthy Ways to Cope with Stress
15 Ways to Celebrate National Wellness Month
Tips for Staying Healthy this National Wellness Month
---
Recommended Reading
Support Black-Owned Businesses This August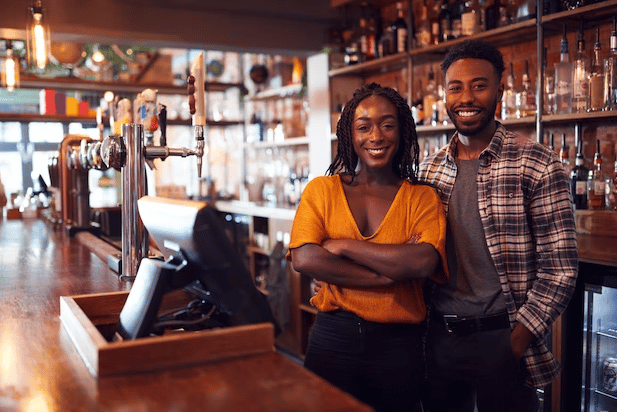 August is Black Business Month! Want to find and connect with more Black-owned businesses near you? Try searching this Black-owned business directory…
---
10 Ways to Celebrate International Dog Day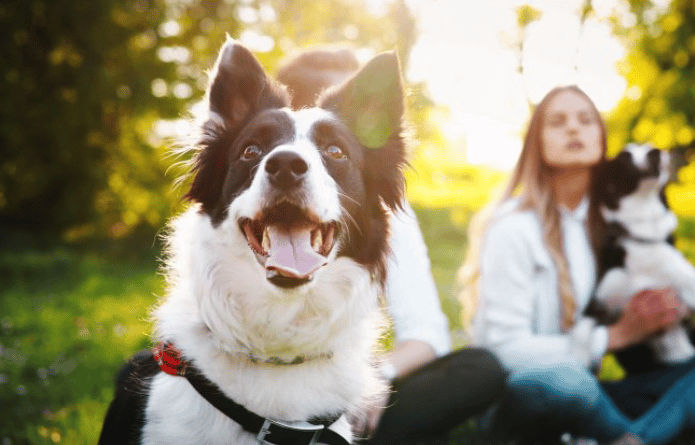 Did you know August 26th is International Dog Day? Read on to see how you can celebrate a furry friend on this day (and every day!)…
---
Celebrating KC Work Anniversaries
---
Happy Birthday!