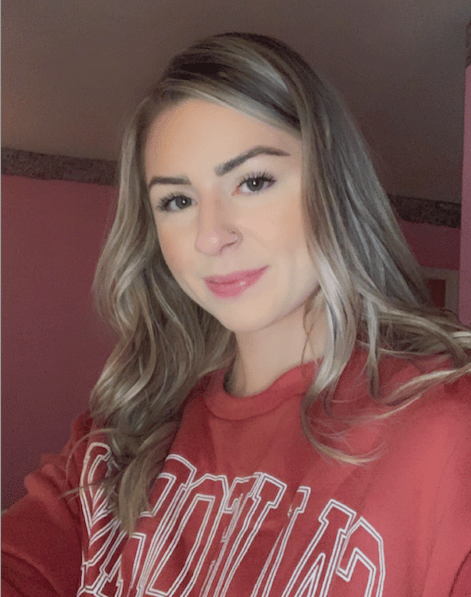 Each month our program directors choose from hundreds of Life Care Professionals (LCPs) to honor one amazing caregiver in each program who always lives the Kennedy Care values. This month, our Safe At Home Child Care LCP of the Month is Kaitlynn Ropp!
Get To Know Kaitlynn
How long have you been part of the Kennedy Care family? 
I have been with Kennedy Care for about 3 months now.
Why did you choose to join Kennedy Care? 
I chose to join Kennedy Care because of my passion for child care. I love getting to experience the one on one connections I make with families and the many children I get to meet.
What is your favorite part of your job? 
My favorite part of my job is getting to wake up each day knowing I have the potential to positively impact a child's life.
What is your proudest moment from your time at Kennedy Care? 
My proudest moment from my time with Kennedy Care would be breaking a child's shyness or fear of interacting for the first time. I feel it's a very proud moment to meet a child for the first time and make an immediate connection or bond.
What is a surprising or fun fact about you? 
A surprising or fun fact about myself is that I am taking classes to study newborn and infant health.
What are your hobbies? 
My hobbies include shopping, watching Netflix, and spending time with family and friends.
What's your favorite season of the year and why? 
My favorite season of the year would have to be fall or winter. I love the cold, comfy weather, the colors, the holidays approaching, it's the best time of the year.
What's your favorite holiday? 
My favorite holidays are Christmas and Thanksgiving because of the home cooked meals and the quality time I get to spend with my family.
Thank you to Kaitlynn and all of our LCPs for always going the extra mile with your care!