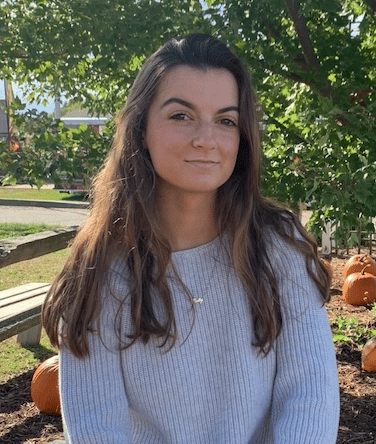 Each month our program directors choose from hundreds of Life Care Professionals (LCPs) to honor one amazing caregiver in each program who always lives the Kennedy Care values. This month, our Safe At Home Child Care LCP of the Month is Molly Miller!
Get To Know Molly
How long have you been part of the Kennedy Care family? 
I've been working with Kennedy Care since September 2022.
Why did you choose to join Kennedy Care? 
I chose to join Kennedy Care because the environment just felt so welcoming! I also love working with others and getting to work with many different families was a plus.
What is your favorite part of your job? 
My favorite part of my job is working with many different families and learning new tips and tricks when working with others.
What is your proudest moment from your time at Kennedy Care? 
The proudest moment I would have to say is getting to come back to families because of how much they loved working with me! That makes me feel so good.
What is a surprising or fun fact about you? 
A fun fact is I have skied down the tallest mountain in the U.S called Silverton Mountain in Colorado at 13,487 ft high.
What are your hobbies? 
My hobbies include playing any sports. I do enjoy a good documentary to watch and I like going out with friends.
What's your favorite season of the year and why? 
My favorite season has to be summer, firstly because my birthday is in the summer and secondly I love the water and going out on a boat with friends!
What's your favorite holiday? 
My favorite holiday is Christmas because it brings all your family and friends together for good food, gift giving, and it just has the holiday spirit which brings joy to all! 
Thank you to Molly and all of our LCPs for always going the extra mile with your care!