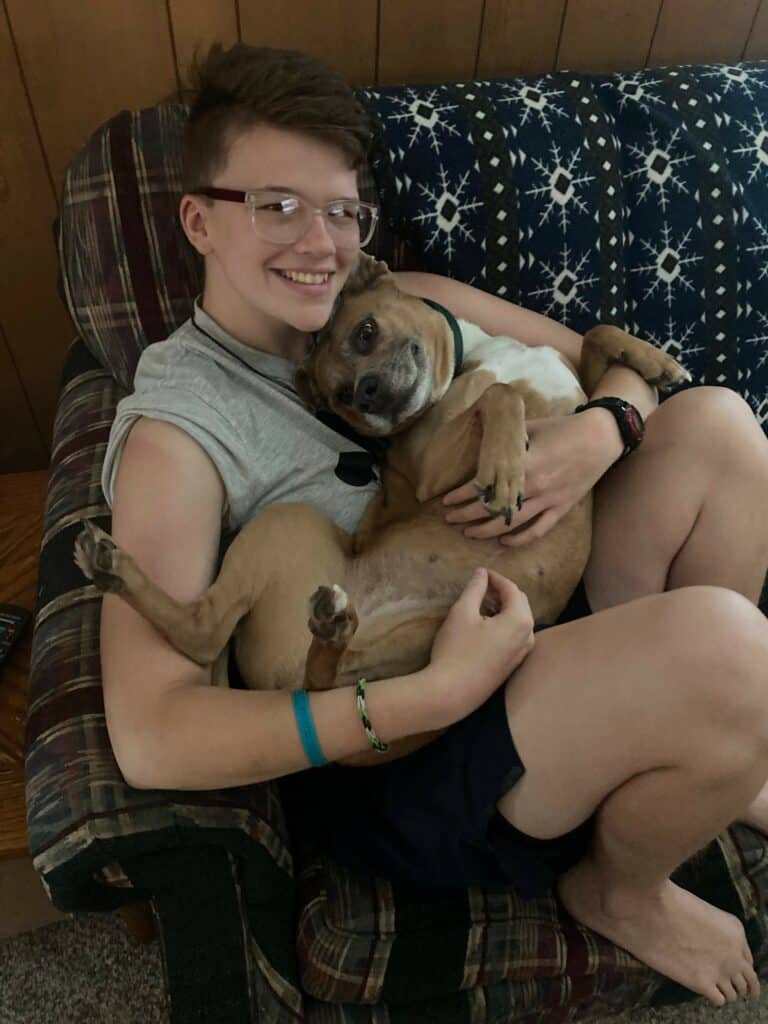 Each month our program directors choose from hundreds of Life Care Professionals (LCPs) to honor one amazing caregiver in each program who always lives the Kennedy Care values. This month, our Safe At Home Child Care LCP of the Month is Mickey Jackman!
Get To Know Mickey
How long have you been part of the Kennedy Care family?
I've been a part of the Kennedy Care family since July of 2022.
Why did you choose to join Kennedy Care?
I chose to join Kennedy Care because of the amazing staff and family-like environment and the flexible schedule.
What is your favorite part of your job?
My favorite part of my job is meeting so many amazing families and getting to work close to them and the memories I've got to make with them as well as my coworkers.
What is your proudest moment from your time at Kennedy Care?
My proudest moment from working at Kennedy Care is honestly just seeing the families' smiles and laughter and knowing I helped give them a positive experience.
What is a surprising or fun fact about you?
A surprising fact about me is I'm allergic to scrambled eggs. A fun fact about me is if I could live anywhere in the world, I would live in Alaska and have a sled dog team.
What are your hobbies?
My hobbies include making art – specifically pottery, photography, watching animated kids movies, being with my friends, playing sports, camping, hunting/fishing, board games, taking trips, and swimming.
What's your favorite season of the year and why?
My favorite season of the year is summer because of all the activities and events that open up, the sunny beaches, watching the sunset, and taking trips.
What's your favorite holiday and why?
My favorite holiday is Halloween because I love seeing people get to play new roles for the night and get out of their comfort zone, seeing all the decorations, as well as candy and Halloween themed treats and movies.
Thank you to Mickey and all of our LCPs for always going the extra mile with your care!