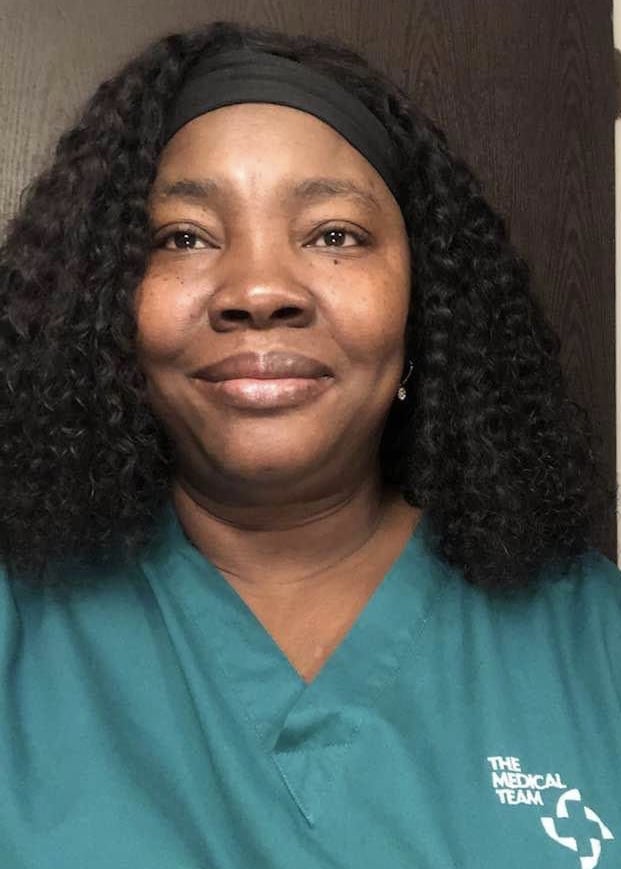 Each month our program directors choose from hundreds of Life Care Professionals (LCPs) to honor one amazing caregiver in each program who always lives the Kennedy Care values. This month, our Patriot Care LCP of the Month is Elourde Pierre!
Get To Know Elourde
How long have you been part of the Kennedy Care family?
I have been with Kennedy Care for almost 5 years on and off.
Why did you choose to join Kennedy Care?
I needed a job and Kennedy Care seems to be the right place for me. Also they seemed to have the same qualities and values that I as a caregiver have.
What is your favorite part of your job?
Taking care of someone in need, inspiring them to live a better life with dignity and encouraging independence.
What is your proudest moment from your time at Kennedy Care?
My proudest moments at Kennedy Care are when a client tells me that I'm one of the best caregivers/LCPs that Kennedy Care has. And that I represent the company well.
What is a surprising or fun fact about you?
I'm an introvert, but you would never know because I communicate very well and I can be very fun to be around sometimes.
What are your hobbies?
Singing, reading, watching foreign movies and shows. I also love gardening, it gives me peace and joy.
What's your favorite season of the year and why?
Fall and Spring seasons. I'm a fall baby to begin with; and in fall things kind of slow down, it's nice, cooler from the summer's heat and peaceful. I like to watch the leaves change colors and fall from the trees. Spring is beautiful, I love to see the trees coming back to life after winter; and seeing the beautiful flowers blooming. Hearing and seeing the birds chirping and flying above the sky is very fulfilling. Watching the kids play outside with each other brings back memories of my childhood and my children in early childhood.
What's your favorite holiday and why?
My favorite holidays are of course Thanksgiving and Christmas.
Thank you to Elourde and all of our LCPs for always going the extra mile with your care!