Welcome to the Kennedy Care monthly employee newsletter! Here, you will find important announcements, celebrations, and details on new hires. Great things are happening at Kennedy Care and we want to share the good news!
---
Congratulations to Our New HR Representatives!
This Thursday, our HR Representatives graduated from their training and into their new roles! Please join us in congratulating our awesome team members for this achievement:
Danielle Gadberry, Patriot Care
Haley Bloomfield, Dashi Rivers
Faith Ouellette, Patriot Care
Stephanie Becerra, CuraVitae
Kayla Warren, Safe At Home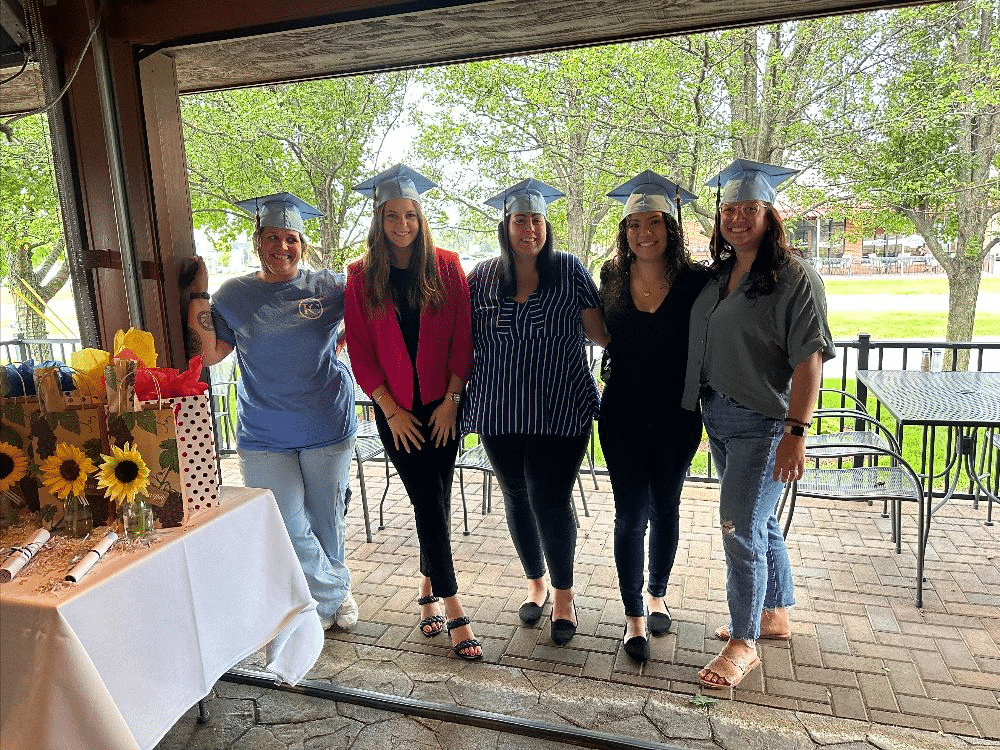 ---
Walk to End Alzheimer's
Are you free Sunday, October 8th? Join us at 11 am at Pioneer High School to help us put an end to Alzheimer's disease for good!

Last year, the KC team participated in the Washtenaw County Walk to End Alzheimer's and, due to everyone's generosity, we were able to exceed our fundraising goal and raised $2,295 total! This year, we want to do even better – so we raised our goal to $2,500!

If you are interested in participating, please follow the steps below:
Join our walk team and complete your registration. You MUST be registered in order to walk!
Start fundraising! Donations can be made online or using cash or check. Share the link to our team donation page on social media to help spread the word!
RSVP to walk with us here. Special KC shirts will be provided, so let us know if you plan to attend. Friends & family are welcome!
Keep an eye out for additional details as we get closer to the event.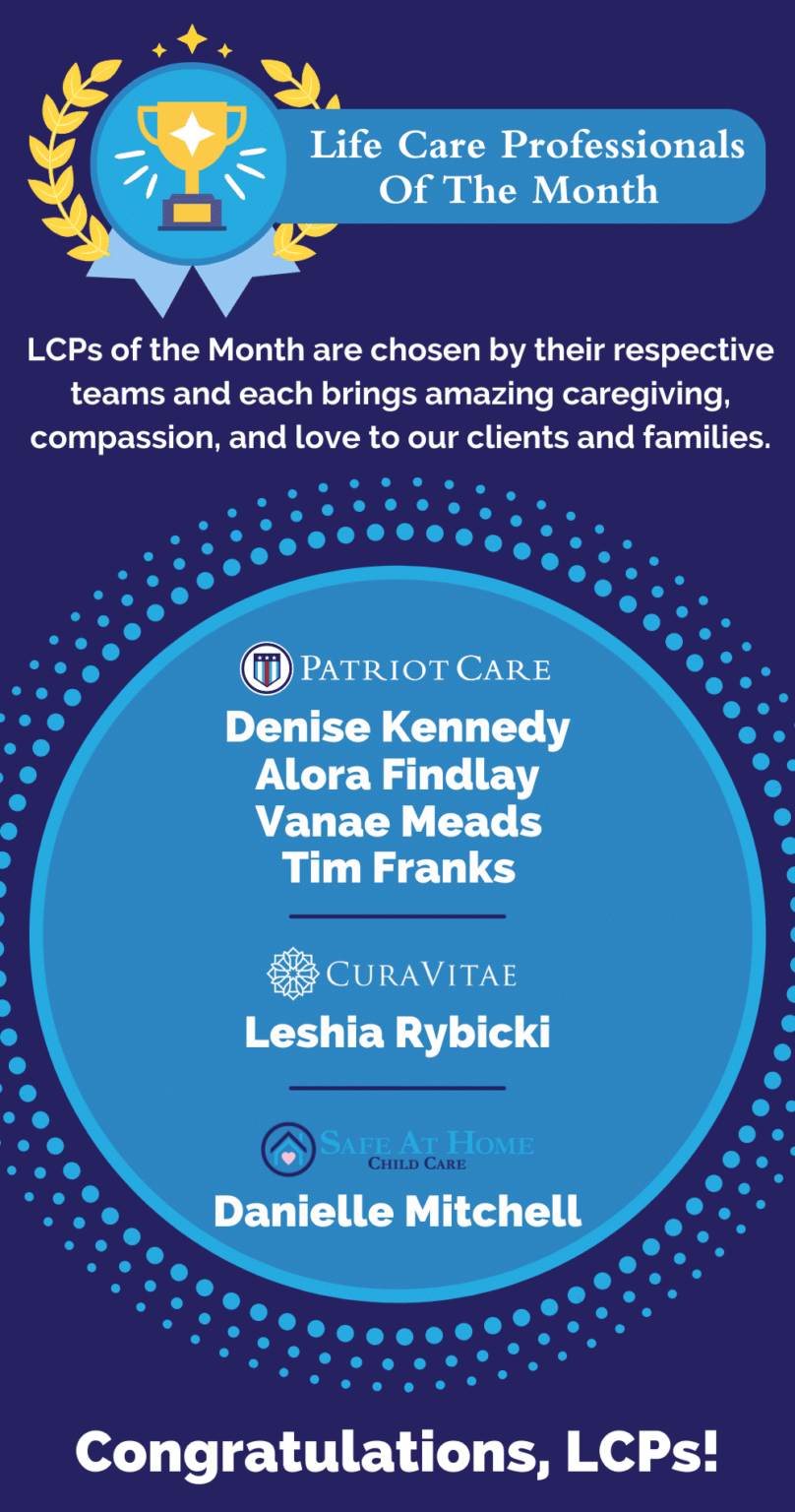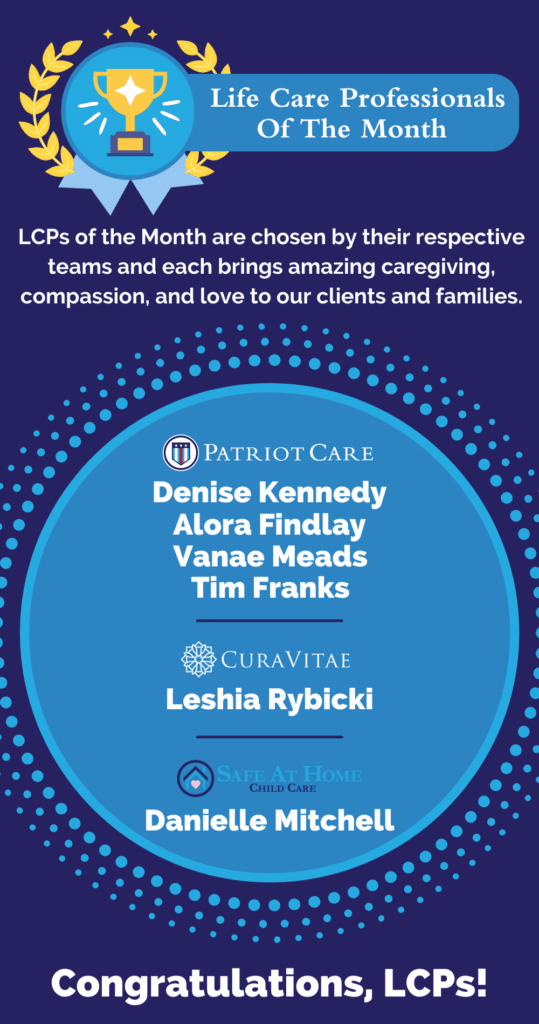 ---
Patriot Care Updates
Patriot Care has signed on a Licensed Cosmetologist in Ohio as a vendor to provide haircuts to Veterans that are homebound!
PC has joined Facebook! Follow their page here.
The PC team would like to give a special shout out to one of their LCPs of the Month, Denise Kennedy! Denise has been with the company for nearly 3 years and is retiring this month. She has always been extremely reliable, independent, compassionate, pays attention to detail, follows directions, and gives her clients the best care possible. The PC team will be sad to lose her! We wish her the best of luck in her retirement!
---
Safe At Home Child Care Updates
Safe At Home has 6 newly CPR certified caregivers!
SAH also recently onboarded a new After Hours Coordinator, Roshanda Teddleton. Welcome to the team, Roshanda!
---

---
Kennedy Care Diversity, Equity, and Inclusion
August is National Wellness Month! While Kennedy Care supports focus on wellness year-round, we want to take a moment to really dive into what wellness means and how it benefits all individuals this month.
Oftentimes, wellness can be seen as intimidating – something that not everyone has the time to keep up with, or the resources to do so. In reality, wellness can be practiced through small daily activities, such as: taking walks during the day, making healthy diet choices, setting aside alone time, and focusing on mental health in many different ways.
Please view the links below for more ways that you can practice self-care and keep yourself well. Kennedy Care is here to support you through your wellness journey!
Mutual of Omaha Employee Assistance Program (Resources)
8 Ways to Celebrate National Wellness Month
10 Little-to-No Cost Ways to Help Reduce Stress
---
Recommended Reading
Meet our Latest LCP of the Month: Tasha Devereaux!
Meet Tasha Devereaux, LCP on the Patriot Care team.
According to Tasha, "My favorite part of my job is all of the people I care for and the stories I get to hear. I have a great group of people I help."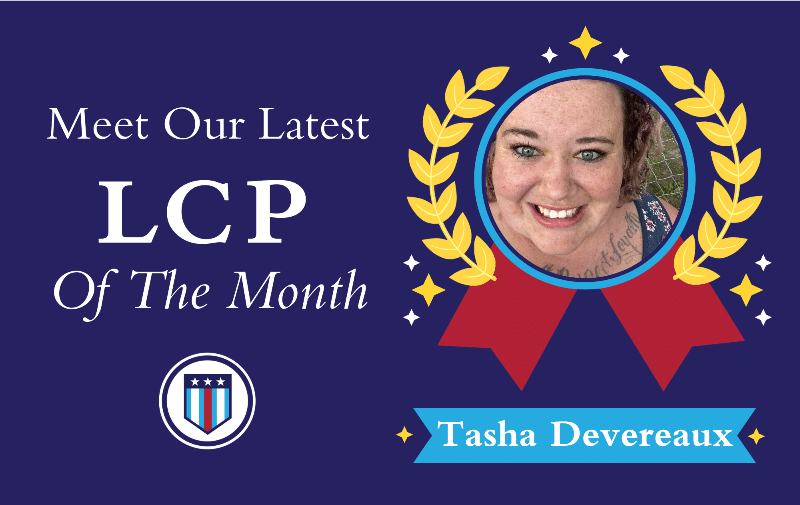 ---
Celebrate Potato Day!
Saturday, August 19th is Potato Day. Choose a recipe from the list below to try on this special day. Or, why not try all 37!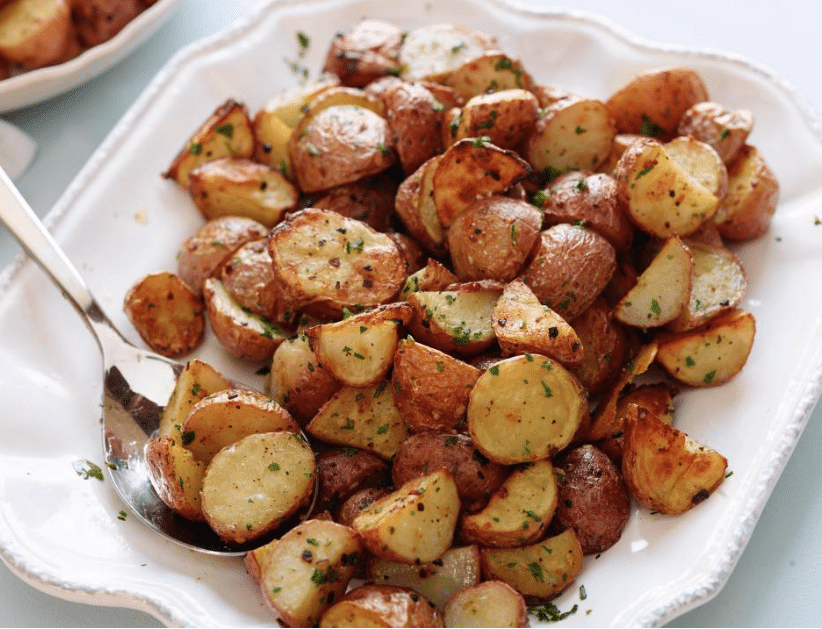 ---
Celebrating KC Work Anniversaries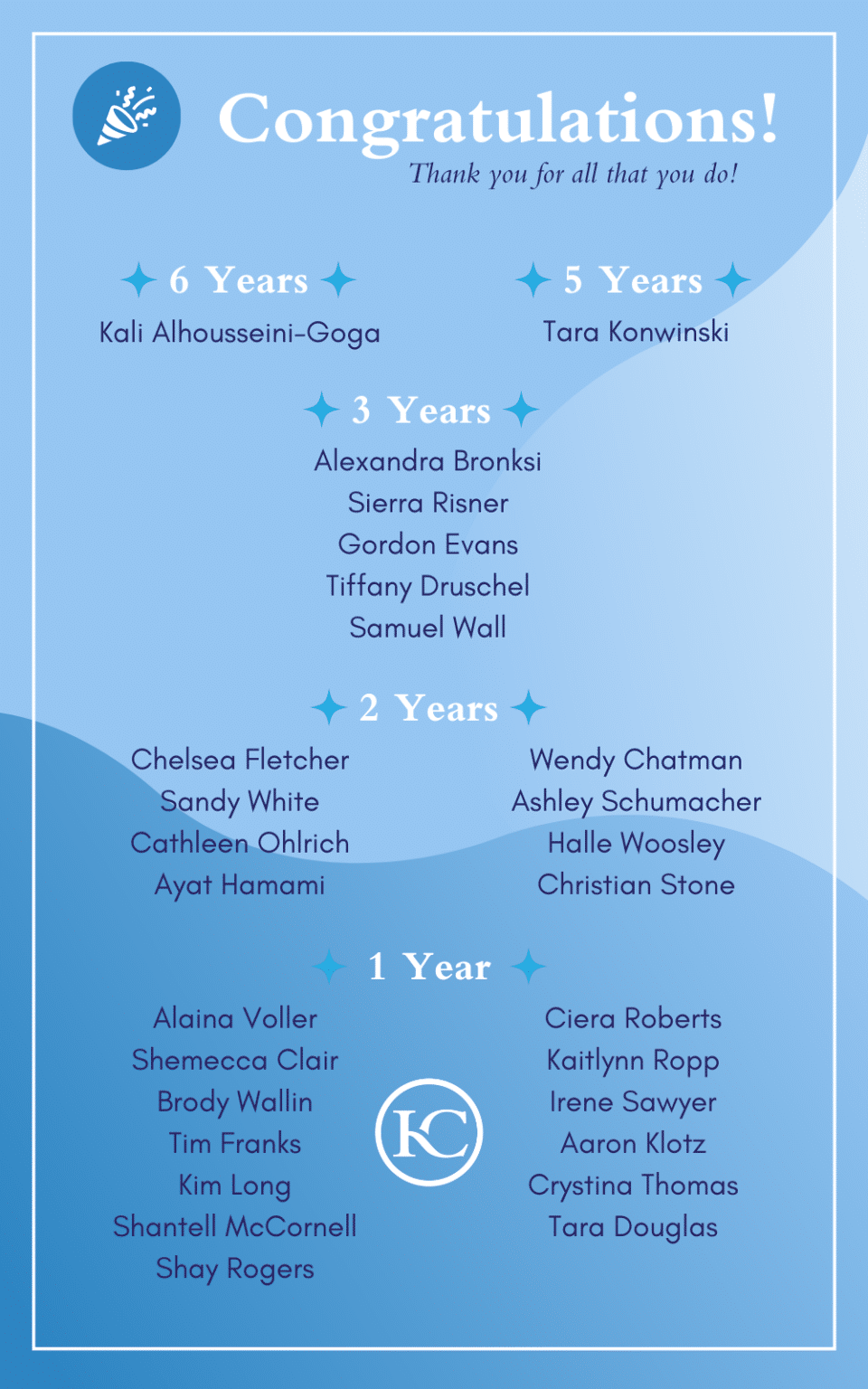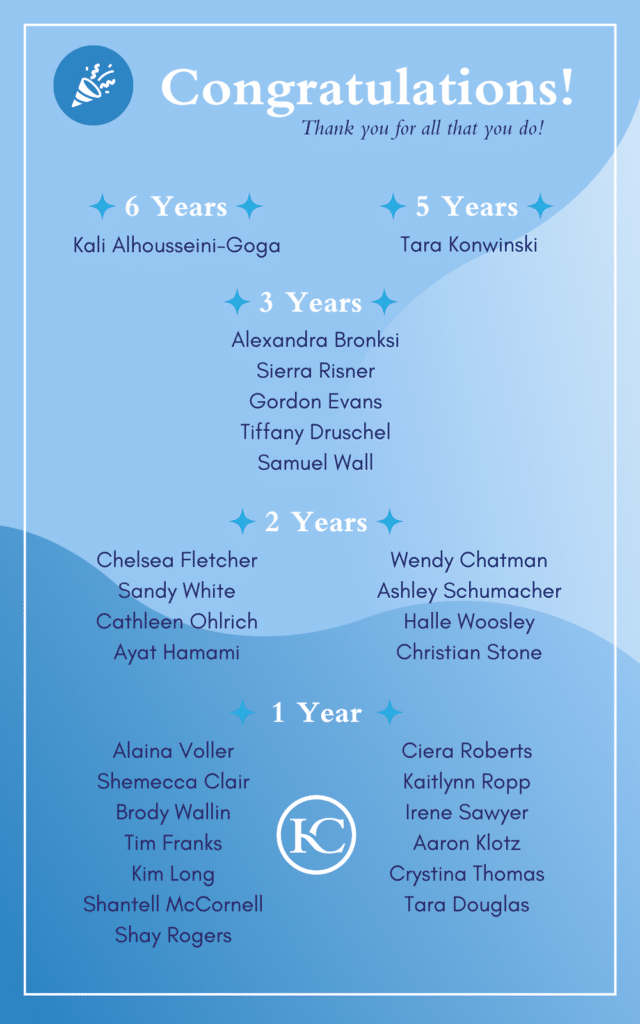 ---
Happy Birthday!