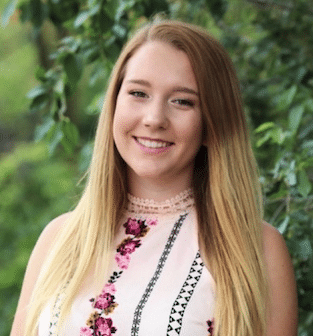 Each month our program directors choose from hundreds of Life Care Professionals (LCPs) to honor one amazing caregiver in each program who always lives the Kennedy Care values. This month, our Safe At Home Child Care LCP of the Month is Katelyn Murray!
Get To Know Katelyn
How long have you been part of the Kennedy Care family? 
I have been with Kennedy Care for almost a year.
Why did you choose to join Kennedy Care?
I chose to be a part of the Kennedy Care family because I love working with children. I love exploring little minds and helping them grow!
What is your favorite part of your job?
My favorite part of the job is gaining new experiences and creating relationships with the families and the children.
What is your proudest moment from your time at Kennedy Care? 
My proudest moment from my time with Kennedy Care is the strong relationship I have created with my ongoing family.
What is a surprising or fun fact about you? 
A fun fact about me is I have a twin brother!
What are your hobbies? 
Some hobbies I enjoy are reading, working out, and spending time with my nieces and nephews.
What's your favorite season of the year and why? 
My favorite season is summer because I love spending time at the beach and being in the water.
What's your favorite holiday? 
My favorite holiday is Christmas because I love getting together with my family and giving gifts to my loved ones. 
Thank you to Katelyn and all of our LCPs for always going the extra mile with your care!